Shop Local in Nairn, it's a thriving community worth supporting!
Nairn has a wealth of independent shops with wonderful and varied offerings that internet shopping just doesn't rival.
In fact, the rise in internet shopping seems to have peaked
and people are enjoying getting out and returning to physical shops and High Streets, so why not make Nairn a destination worth visiting just for a little retail therapy?
While internet shopping has some convenience and occasional bargains, an actual shopping trip saves on postage and packaging waste and provides a dose of dopamine caused by the instant gratification as you get to take your purchases with you!
Being in an 'actual' shop provides sensory stimuli that can
bring many benefits such as a lift in mood and can restore a feeling of control. It's also much more sociable!
Nairn has a range of destination shops, such as Grace Lily Lingerie, Love Preloved, Brambles and Ink & Pink, where clothes shopping is heightened from an exhausting chore to a real pleasure.
Look out for olde-worlde shops like Mr Ds where you can get your shoes repaired or Pat Fraser, where you can get everything from fishing tackle to freezers!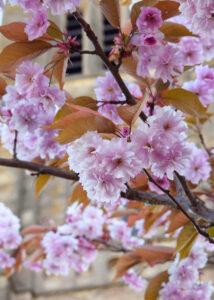 'Bricks and mortar' shops remain an important part of retail, that we wouldn't want to lose. Nobody likes to see a drab High Street full of empty shops – and the business people of Nairn have been putting in a real effort over the pandemic to make sure things are properly presentable for the return of visitors.
Nairn's shopkeepers are delighted to welcome customers back into their shops, even if it is just for a browse, as we have all missed each other over the last couple of years.
Retailers are finding new and innovative ways to keep business going in their shops by varying their offering, utilising social media to promote specific products and highlight new stock as well as running promotions.
Most of the shops on Nairn High Street use social media to highlight their products in this way to encourage customers to come and look, and its always worth checking your phone to see what's going on!
Campaigns and Promotions
Campaigns such as Totally Locally, with their Fiver Fest promotion which runs regularly throughout the year, have been inspiring local businesses to come up with innovative deals to increase footfall to the High Street and encouraging the 'shop local' movement. Some of the shops that took part in March's Fiver Fest included: Green Hive, Crafty Wee Birdy, Pat Fraser's and Fusion Café. If Fiver Fest is happening when you're in town, promotions can be found on Nairn BID's Facebook page.
The Scotland Loves Local Gift Card is another tool designed to draw customers back to High Streets and encourage local spending. The Highlands Gift card is supported in Nairn by many businesses such as Brambles Boutique, Riley's Pottery Painting, The Bandstand Bar and Restaurant, The Nairn Wool Shop and Sky Delights. The full listing of businesses who take the Highland Gift card can be found here. Cards are versatile and the more businesses that are involved the further the local spending will reach from retail to food and beverage and services. – what better way of giving someone some holiday money than on a card specific to the area they are visiting?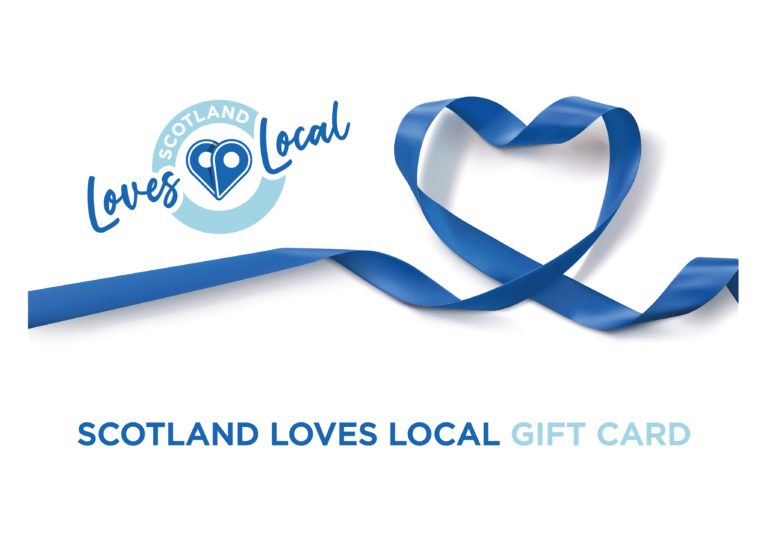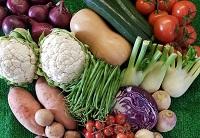 Another draw to the High Street has always been local producers and growers selling their wares either through shops or at farmers' markets. Many people are far more aware and conscious of sourcing supplies locally, and want to support local when on holiday.  Swanson's Nairn supply local produce in their shop as does Househill Farm shop, Ashers and Logie Steading Farm and Garden Shop. For local meat, try Bruce Clark & Son butchers, and look out for the Bell's fish van which stops at the bus station every Thursday at 2pm.
But it's not all just about the retailers, there are lots of businesses that keep the High street running. Nairn is home to many varied cafes, restaurants and hotels.
A few venues, such as James's on the Putting Green and the Strathnairn Beach Cafe, have been on hiatus during the winter and are now ready to open their doors again to customers from April onwards. 
Other businesses such as Sprinkles have extended their opening hours to 9pm, now that the daylight hours are stretching and warmer weather is approaching. Many more businesses will be announcing promotions and menu changes as the season warms up and holidays commence. There is always something new on the horizon in Nairn to make your holiday here something to really look forward to.
Shops, restaurants, takeaways, and accommodation are all listed on the site so everyone can find what they are looking for.