With snowdrops and spring flowers starting to appear, it's
finally time to look towards spring! The days are lengthening, with more hours
of daylight to spend time outside, and where better to do that than Nairn? With
its wealth of opportunities, there is something for everyone – not to mention
the chance to coorie doon somewhere cosy afterwards …coming to
Nairn out of season means cheaper accommodation and less crowded eateries…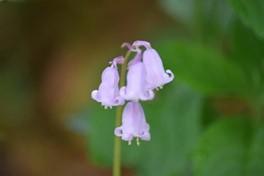 Outdoor exercise has numerous benefits:
 

Boosts mental health

 

Relieves stress

 

Fresh sea air in your lungs

Burns more calories
Enhances self-esteem
Nairn is a beautiful town for outdoor exercise, whether it's running, cycling, walking, or even just finding a nice spot to walk to, to sit and read the paper before walking home again.
There are Riverside paths, beaches, woodland trails, and the Seafront promenade for a stroll.  Many maps are available locally and e-bikes can be hired from Green Hive.
There is an outdoor gym looking out over the Moray Firth just by the swimming pool.  If taking a dip takes your fancy, then there are often some likeminded enthusiasts taking the plunge around High Tide. You might even get a paddle with the seals and dolphins. There are also several sports clubs in the town, all of whom are welcoming and supportive to locals and visitors alike.
The benefits of fresh air and sunlight are well documented. Sunshine provides vitamin D and boosts serotonin which helps lift mood. Exercising produces endorphins, reducing cortisol levels and noradrenalin even helps repair damage to the brain.  
Outdoor exercise is more challenging to your body due to the uneven surfaces underfoot meaning you get more of a workout no matter how gentle the activity. Access to fresh air is also a real advantage, literally flushing out stale air. In these challenging times, outdoor exercise is low Covid risk even when done in groups.
It's been shown that having support in your exercise makes it easier to stay committed to your routine. Support from family & friends or exercising with a group keeps your motivation high and can boost your enjoyment of exercising. Nairn Road Runners are a local group, who organise meets and runs around the town. They currently have applications open for their 10K on the 6th of March 2022. There are two categories, the 10k and the fun run 5k. Further information can be found on their facebook page.
If you're considering an active break in Nairn, look no further than www.visitnairn.com for full listings of all your accommodation options and keep an eye on the Social Media pages for news of local events which can form a focus for your stay.

So why not get outside, and enjoy the fresh sea air in Nairn, your body will thank you for it.