History:
The Nairn Tennis Tournament was first held in the 1920s at the original site of the Nairn tennis courts on Albert Street. The tournament is a traditional week-long summer holiday tournament. People come from all over the UK, and occasionally further, to enjoy competitive tennis, social events, and the many wonders of the town. Over the years the tournament has attracted leading tennis players, even players who have competed at Wimbledon! However, the tournament continues to run many different events so all ages and abilities can take part and enjoy the week.
About:
Each year there are around 150 + players, some of whom have be coming back for over 40 years! Undeniably, many players see Nairn as a second home due to the warm welcome they receive at the courts and the many local businesses they visit. Therefore, organisers make a big effort to encourage players to explore the town and make best use of what's on offer. The tournament demonstrates that Nairn is a place that people want to be. It is hoped that this will continue for many years to come.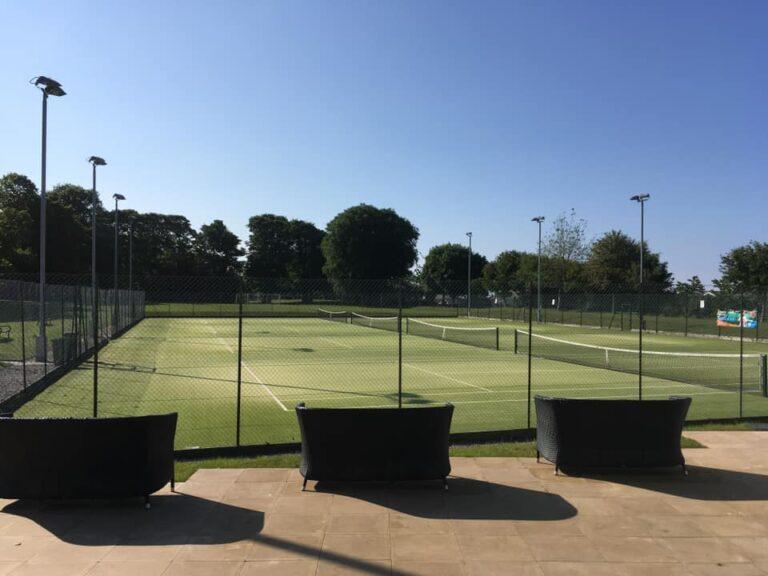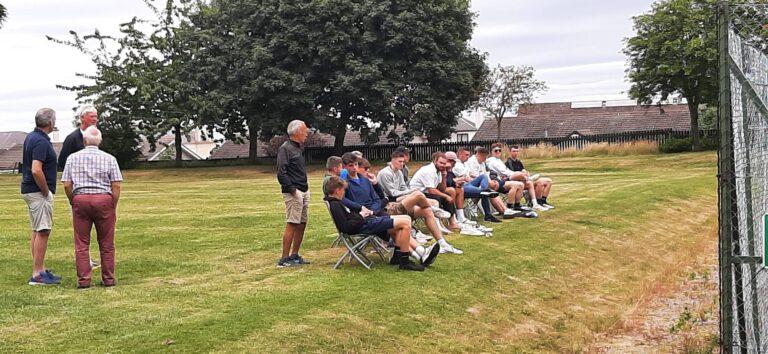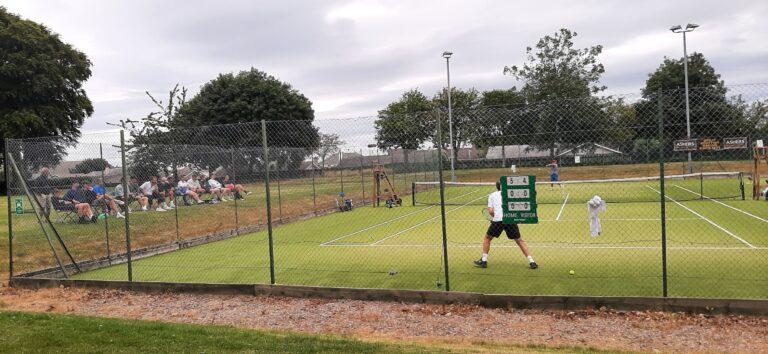 Results
The weather stayed sunny to allow the 91st Nairn Tennis tournament to stay in full swing at Nairn Sports Club and the Results were:
The men's championship was won by third seed Jamie Martin from Milngavie.
The women's champion was Jennifer Green from Arbroath, who defeated Nairn Tennis Club player Lisa Munro in three sets.
In the mixed-doubles final, Green with Stephen Birrell defeated Calvin Hepburn and Lisa Munro in straight sets 6–4, 6–4.
In the men's doubles, Joe Miller and Scott Morrison were victorious as they beat top seeds Will Lyburn and Shaun Tulloch in the final 6–3, 7–6.
In the men's handicap, Malcolm Stevenson beat Steven McGregor in the final 6–2, 6–3.
In the women's final, Iona Ralph beat Brodie McAlpine 6–5, 6–1.
The men's doubles handicap saw Charlie Smith and Malcolm Stevenson claim the trophy, defeating Alan Burns and David Skelly 6–3, 6–5.
In the women's double handicap, Katie Mckay and Alice Newey defeated Ella Johnstone and Brodie McAlpine 6–2, 6–2.
In the XD handicap final, David Skelly and Alison Moir beat Daniel Tibbetts and Ella Johnstone in the final 6–4, 6–4.
The award for outstanding contribution to the tournament was given to Jane Russell of Dunfermline. She has been coming to Nairn since 1981 and has her name on more trophies than any other player.
Tournament Organiser Paul MacDonald remarked on the success of the tournament:
"There are not many tournaments left which offer a week of tennis."
"Other tournaments have fallen by the wayside whereas we seem to be attracting the same faces every year."
"As well as the tennis, it encouraged people to come up here and enjoy the town while it is the holidays."

"We make the tournament accessible for everyone, even though it also draws a high quality entry of tennis players from across the country."