Welcome back!
After two years 'dark' due to COVID-19 we're proud to reintroduce The Little Theatre to Nairn and beyond.
We've got lots of exciting shows coming up, including our annual pantomime back in its true home, and the Theatre has undergone some improvements and is available for hire whether you need a versatile space for your event, or you want to bring a show to Nairn.
Several E-bikes are available to hire for periods from 2 hours to a week from this eco-charity based on the Balmakeith Industrial estate. Free maps available to explore the area in an environmentally-friendly way
Green Hive Hub, Unit 9A2, Tom Semple Road, Balmakeith Industrial Estate, Nairn, IV12 5QW
Grant Street, Nairn, IV12 4NN
Wasps Links Studios, Nairn was formerly the Old Links School for Fishertown. It now houses 12 artists in seven studios with a gallery space.
Email: info@waspsstudios.org.uk
Situated in Viewfield House, Nairn Museum offers visitors a fascinating insight into the life and times of the town and surrounding area over the centuries. The wide range of permanent displays featuring various aspects of Nairn's history are well laid out and informative. Each year there is also a special programme of visiting exhibitions.
The Museum particularly welcomes children, providing a range of pick-up-and-touch exhibits and a safe play area.
Nairn Museum is open April – October, Monday-Friday 10.00-4.30pm, Saturday 10.00am-1.00pm
Viewfield, Nairn IV12 4EE
We are an exotic animal rescue centre based on Harbour Street, Nairn, taking on all sorts of exotic animals from the general public, SSPCA and various other organisations. As we don't get any external funding we give talks, to help towards the funds needed for vets, feeding, equipment, housing etc. Visitors welcome!
10 Harbour St, Nairn, IV12 4NU
Laing Hall, King Street, Nairn IV12 4NZ
Our doors are open to anyone who loves painting, drawing and all things crafty. We meet throughout the week in Laing Hall which is situated on King Street across from The Little Theatre. The hall is only used by our society which helps to keep it a creative haven
Email: NairnArtSociety@gmail.com
1B High Street.
Pottery painting fun for all the family. Go early in your stay so your work can be fired in time for your return.
Email: amanda@rileyspotterypainting.co.uk
Join us on a guided tour of Nairnshire and discover the Highlands on one of our bespoke "cultoural" adventures. We are STGA-qualified tourist guides, enthusiastic storytellers, truly dedicated foodies and we deliver our tours with Swiss precision and a warm Scottish welcome.
Our tours and walks are tailored to your interests and adventurous spirit. As a result, every tour is unique and special – just like our guests!
Visit our website to find out more about our bespoke tours and services, have a look at our selection of bookable tours or get inspired by our blog.
And if you've always wondered about the story behind that plaque above 40 High Street or Nairn's very own version of "Ikarus", our Nairn Walking Tour may be a perfect match for you.
68 High St, Nairn IV12 4AU
Nairn Library provides the community with public access to the internet, WIFI and IT assistance. Printing, photocopying, scanning and laminating also available. Twice weekly Bookbug sessions and childrens' Saturday activities.
Email: nairn.library@highlifehighland.com
Nairn's beachfront/seafront is a huge draw for tourists. It's long sandy beaches, foot paths, eateries, and the splash pad offer visitors a variety of experiences.
The harbour and fishwife statue are a sight to behold and both are symbols of Nairn's history and heritage.
There is a lot of wildlife that can be viewed from the seafront such as seals, dolphins and sea birds.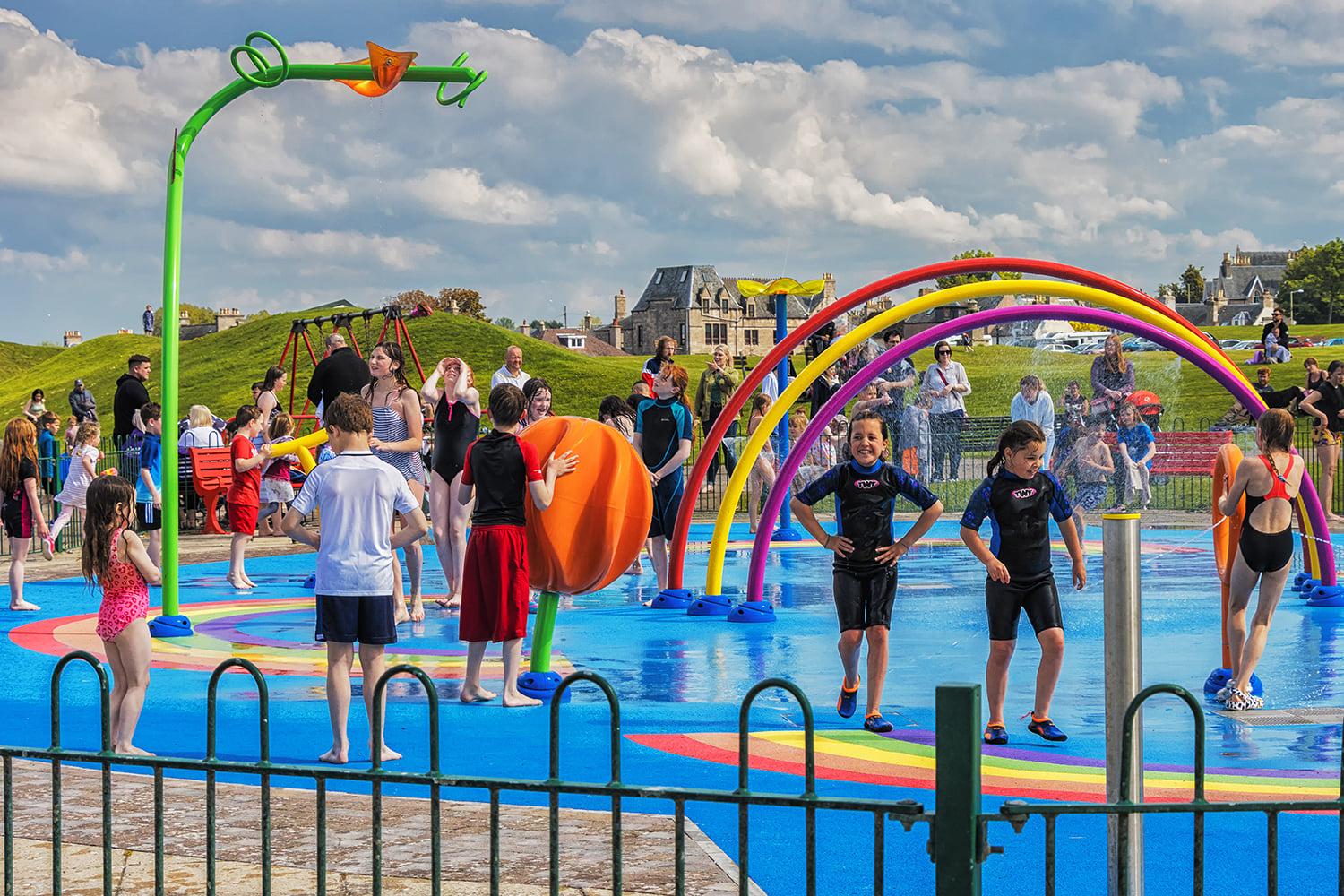 Yoga Studio – 17 Acre Street.
Just off the High Street, you'll find the Highland Yoga Collective, a community-based yoga studio in the heart of Nairn. The Highland Yoga Collective offer a range of yoga, pilates, movement, meditation and mindfulness classes which are inclusive and beginner-friendly. The studio is a tranquil retreat with a zen garden, underfloor heating and is fully accessible.
With 'something for everyone', this venue provides a regular programme of art exhibitions, live shows, concerts and film. This includes theatre, cinema, dance, family, comedy, & music events. A bright, modern, fully accessible and adaptable building which has excellent conference, art and entertainment facilities.  
Live Events – Activities & Classes – Art & Photography Exhibitions – Hire our space
Disabled Parking, Level Access to main entrance, Lift available to other floors, Wheelchair access throughout. Accessible Toilets, Electric Car Charging, WiFi, Hearing loop, Parking
Viewfield Drive, Nairn IV12 4BF
Welcome to Nairn Sports Club.
Our aim is to provide opportunities for the community of Nairnshire to participate in sport and well being activities.
We provide a packed programme of classes and activities for all ages and abilities during the day and in the evening.  
We have a vibrant gym with free weights, resistance machines  and cardio equipment.
The club  has  four floodlit tennis courts and two squash courts along with  a large sports hall set up to accommodate badminton, table tennis, pickle ball, and indoor football.  
We are open to members and non members .
Carpark and bike rack is on site . 
Davidson Park, Grantown Rd, Househill, Nairn IV12 5RY
Hosts of the Nairn Farmers' Show.
The Nairnshire Farming Society was formed in 1798 and organises the annual Nairn Show which is the highlight of the Society calendar. It is one of Nairn's major annual events and is a popular attraction for local residents, those from surrounding districts and tourists alike. It typically features a wide range of trade stands on the field along with popular and well-supported livestock competitions with cattle, sheep and horse sections. In the Marquees there are a craft fair and a food fair as well as horticultural, wine, honey, SWI and Produce, Baking and Handicraft competitions. The main ring features a range of entertainment during the day and there is a separate Show Jumping ring. A popular and well supported Vintage section showcases Agricultural machinery from the past. The show day is rounded off with a marquee dance in the evening.
Email: secretary@nairnshow.org.uk