A well-being hub will be a new attraction at a three-day festival celebrating the seaside town of Nairn.
Taste of Nairn, which will incorporate demonstrations, tastings, competitions and a number of individual events, is taking place in the town between April 28 to 30.
And for 2023, it will feature a well-being hub where people can try different activities such as yoga, mindfulness and crystal sound bath workshops, and talks on gut health and Ayurveda.
The well-being hub, which will take place upstairs in Nairn Community & Arts Centre, is being organised by Highland Yoga Collective, a social enterprise and Yoga Studio based in Nairn.
Lucy Harding, manager of Nairn Connects BID who are organising the event said: "We are absolutely delighted to have Highland Yoga Collective as part of Taste of Nairn. Each year, the event has been evolving to include events that are not directly involved with food and drink, but do represent the wealth of different activities that are available in Nairn.
"What Highland Yoga Collective have pulled together complements the food and drink offering beautifully as mental health, well-being and looking after ourselves in that way, is just as important as to what we put into our bodies."
The well-being event will operate during the food and drink market on April 29 and 30.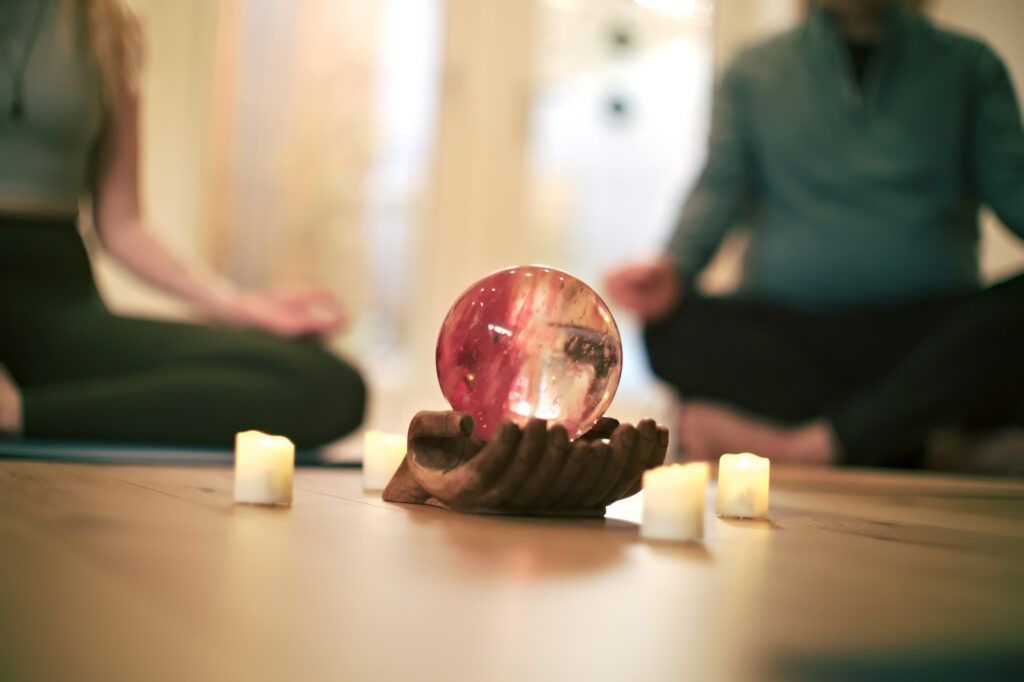 Fiona Palmer of Highland Yoga Collective said: "We are delighted to host wellbeing sessions to compliment Taste of Nairn and offer a space of peace and serenity. We will be running a series of free talks and taster sessions throughout the weekend encompassing gentle yoga practices and mindfulness.
"The Highland Yoga Collective is an oasis of calm in Nairn. As a yoga studio and social enterprise, we offer services that enhance wellbeing and have a social impact. Provided in a warm, accessible and inclusive space that is welcoming to all. We reinvest our profits to provide wellbeing sessions that benefit our local community. We provide daily classes, workshops and retreat days, along with training courses."
In addition to the events offered by Highland Yoga Collective, Listen Well will be available in their Listening Room on the first floor of the Nairn Community & Arts Centre for people to meet the team and learn more about the services they offer.
The vision of Listen Well Scotland (LWS), a Scottish Charity, is to develop listening people and listening communities in Scotland and beyond.
As well as the well-being hub, Taste of Nairn will also give the public a chance to put their culinary skills to the test in the World Tattie Scone Championship and a Showstopper-style cake competition will also return, this time with a Royal theme.
Over 30 businesses will be featured at the food and drink market whilst satellite events are taking place throughout the town.
These include a five course menu and whisky tasting, foraging with Nature 4 Health, an African BBQ experience, multiple live music events, candle making, special menus and offers, kayaking and paddle boarding experiences and a Cellar Raider weekend where one business is offering wines which are not usually available by the glass.
Lucy Harding, Nairn BID manager added: "We are so delighted with how many businesses are getting involved in Taste of Nairn for its third year. There are different events from last year and we have many new stalls at the food and drink market.
"We are also delighted to have the continued support from Ashers Bakery who are our title sponsor once again."
For more details about our wellbeing sessions and to book, visit: https://www.highlandyogacollective.co.uk/tasteofnairn